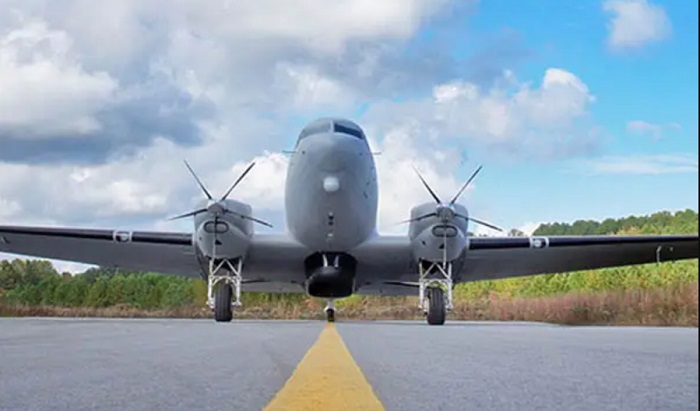 Intelligence, Surveillance and Reconnaissance
Founded in 1987, AIRtec, Inc. (AIRtec) is an aviation and technology integration company that specializes in Intelligence, Surveillance, Reconnaissance (ISR) operations, maritime radar surveillance, range safety, aircraft modification, training, and airborne telemetry. We maintain a fleet consisting of a Caravan 208EX, King Air 100/200/300 series aircraft, Basler BT-67Ts and other fixed-wing aircraft. AIRtec operates on almost every continent with ISR support in North America, South America, Africa, and scientific missions in Europe and Antarctica. The fleet is specially modified for long-range, accurate and results-driven missions and testing. We are supported by a highly qualified team of pilots, operators, and technicians who maintain certifications above and beyond all necessary FAA and DoD requirements. AIRtec provides a high mean experience level that spans all critical aviation areas to include flight operations, priority air transport, safety, maintenance, training, equipment integration and sensor operation.
California, Maryland, United States
Aerospace
,
Defense & Security
Products & Services
People
About
Connect with us at
About
AIRtec maintains a fleet of specially modified fixed-wing aircraft to meet customers' unique surveillance, test, telemetry, range safety and airborne science requirements. AIRtec is skilled at engineering unique aircraft configurations and obtaining airworthiness certifications through FAA and Department of Defense (DoD) processes. We retain a highly qualified team of mission-oriented pilots, operators, and technicians to deliver full end-to-end results for customer needs.

The AIRtec team provides a high level of experience across all critical aviation areas including flight operations, safety, maintenance, training, equipment integration and sensor operation. AIRtec offers full turn-key customized aviation solutions to meet end customer requirements.



Products and Services: COCO Intelligence Surveillance Reconnaissance (ISR) / Airborne ISR Training / Airborne Telemetry / Earth Science Aircraft / Range Safety and Surveillance / Part 145 Repair Station.
Add Attachment
Recent Chats
Share via email
Future: handle WhatsApp here
Future: handle LinkedIn here
Future: handle Twitter here
Share via Chat
Copy Link