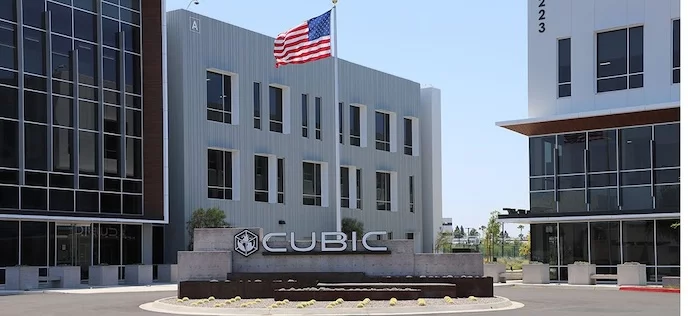 Assured Multi-Domain Access
Empower end users with adaptive, resilient, and real-time connectivity solutions.
Digital Intelligence
Transform intelligence ecosystems into a capability advantage with video and geospatial solutions.
Superior Readiness
Live, Virtual, Constructive (LVC) Training solutions that deliver unprecedented realism.
Cubic defense assures Multi-Domain access, accelerates decision-making, and amplifies readiness to create operational overmatch for national security and defense customers worldwide.​
San Diego, California, United States
Aerospace
,
Defense & Security
Products & Services
People
News
About
Connect with us at
Dubai Airshow 2023
A
B
C
D
E
F
G
H
I
J
K
L
M
N
O
P
Q
R
S
T
U
V
W
X
Y
Z
Companies
People
Products
Bookmark your results to build your Event Planner for Dubai Airshow 2023
About
Our battle-tested NextAdvantage solutions are designed to exploit an information advantage and enable high-tempo, multi-domain operations. Created in collaboration with U.S. and Allied forces, it provides complementary solutions that assure multi-domain access, accelerate decision-making and enhance readiness. The result? Unmatched operational supremacy for national security and defense customers worldwide, built on three major pillars:

Assured Multi-Domain Access: Powerful edge computing, advanced networking platforms, and ultra-portable communications terminals deliver adaptive and resilient connectivity in all environments, accelerating data delivery and fostering quicker and better-informed decision-making.

Digital Intelligence: Secure, full-motion video and geospatial solutions provide users with a capability advantage from the edge to the enterprise.

Superior Warfighting Readiness: Secure, multi-domain LVC training delivers unprecedented realism, preparing forces for high-end operations.

Add Attachment
Recent Chats
Share via email
Future: handle WhatsApp here
Future: handle LinkedIn here
Future: handle Twitter here
Share via Chat
Copy Link