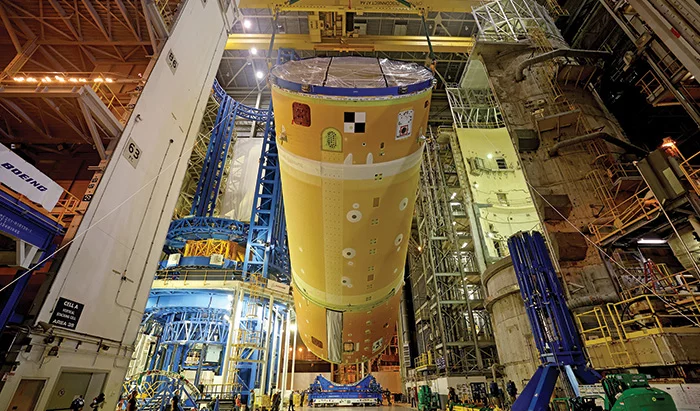 Louisiana Economic Development')>

Louisiana is home to "America's Rocket Factory"
NASA's latest manned space program that will bring astronauts to the moon in 2024.
NASA'S Michoud Assembly Facility (MAF) is located in New Orleans, Louisiana.
Lockheed Martin is fabricating the Orion crew module for the Artemis III mission at MAF.
Louisiana's aviation and aerospace industry now employs over 6,500 people across 30 companies.
Boeing is assembling the core stage of NASA's Space Launch System (SLS) rocket at MAF.
LOUISIANA ECONOMIC DEVELOPMENT
See us at Paris Air Show 2023 · Booth: 3-E194
Louisiana's aerospace sector is poised for expansion, thanks to the state's unique combination of business advantages: superior infrastructure and logistics, abundant sites, expedited permitting, competitive incentives, the best customized workforce development program in the country and an established advanced manufacturing talent pipeline sustained by higher education partnerships.
Baton Rouge, Louisiana, United States
Aerospace
,
Defense & Security
,
Oil · Gas · Energy
,
Maritime
Products & Services
People
News
Other
About
Connect with us at
Add Attachment
Recent Chats
Share via email
Future: handle WhatsApp here
Future: handle LinkedIn here
Future: handle Twitter here
Share via Chat
Copy Link