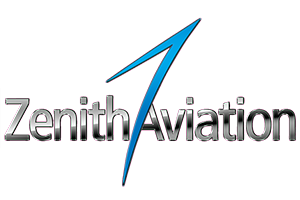 See us at Sea, Air & Space 2023
Aviation Logistics company providing spares and managed repairs for both commercial and government clients.
Zenith Aviation, is celebrating twenty years of stocking and distributing manufacturer-certified and repair station-certified aircraft components, parts, and assemblies for the aviation industry. We also manage consignments, allowing operators to sell excess new parts or reduce their surplus parts inventories. We are qualified to contract with the U.S. Government and are compliant with U.S, export laws. Simply stated, we are "Shaping the Future of Aviation Logistics."

Products and Services: Consumable repair parts for aircraft, Managed repairs and overhauls - FAA approved, Consignments
Fredericksburg, Virginia, United States
Aerospace
,
Defense & Security
Products & Services
People
About
Connect with us at
About
Aviation Logistics company providing spares and managed repairs for both commercial and government clients.


Zenith Aviation, is celebrating twenty years of stocking and distributing manufacturer-certified and repair station-certified aircraft components, parts, and assemblies for the aviation industry. We also manage consignments, allowing operators to sell excess new parts or reduce their surplus parts inventories. We are qualified to contract with the U.S. Government and are compliant with U.S, export laws. Simply stated, we are "Shaping the Future of Aviation Logistics."




Products and Services: Consumable repair parts for aircraft, Managed repairs and overhauls - FAA approved, Consignments

Add Attachment
Recent Conversations
or via
Future: handle WhatsApp here
Future: handle LinkedIn here
Future: handle Twitter here
Extra Add a person to this conversation
Search to find the people you want, then click to add.