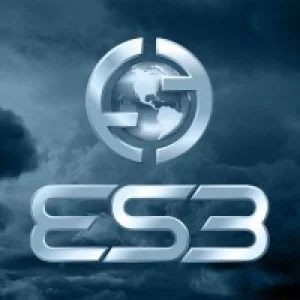 See us at Farnborough International Airshow 2024 · Booth: 2335
ES3 was founded in 2000 by experienced engineers interested in structuring a company to encourage engineering creativity and excellence. We have offices in San Diego California, Clearfield Utah, and Warner Robins Georgia with additional laboratory facilities in each of the latter two locations as well.
Clearfield, Utah (UT), United States
Products & Services
People
About
Connect with us at
Farnborough International Airshow 2024 : Booth 2335
Farnborough International Airshow 2024
A
B
C
D
E
F
G
H
I
J
K
L
M
N
O
P
Q
R
S
T
U
V
W
X
Y
Z
Companies
People
Products
Bookmark your results to build your Event Planner for Farnborough International Airshow 2024
0
Hall 2
Hall 3
Hall 4
About
ES3 is an aerospace engineering company specializing in the design, development, and manufacture of landing gear systems. For more than 20 years, ES3 has been the system integrator for redesign, flight qualification, and fleet retrofits on landing gear systems that include structures, hydraulics, and rolling stock (wheels, brakes, and antiskid).

ES3 is the Original Equipment Manufacturer (OEM) of Onboard Weight and Balance Systems (OBWBS) with more than five years of in-fleet service and an outstanding record of performance and reliability. We are a Maintenance, Repair, and Overhaul (MRO) provider for such platforms as C-5 airframes and F-16 wings, including structural upgrades and modifications. ES3 scientists have successfully developed physics-based, high-fidelity software that assists our engineers in performing advanced computational simulations for (1) the response of structures to extreme loading conditions involving a variety of materials including our continuous fiber composite structures and (2) the precise deposition of coatings on electroplated surfaces involving our patented conformal anode fixture designs. ES3 develops new materials and processes for aerospace that are environmentally responsible. Our highly engineered advanced coating and electroplating systems have been installed in a variety of facilities at aerospace OEMs and overhaulers, eliminating tons of highly toxic cadmium and hexavalent chrome from aerospace processing.

ES3 enjoys a corporate culture that values engineering excellence above all else. As a result, we deliver rewarding work experiences to our staff and responsive project teams to our customers.
Add Attachment
Recent Chats
Share via email
Future: handle WhatsApp here
Future: handle LinkedIn here
Future: handle Twitter here
Share via Chat
Copy Link