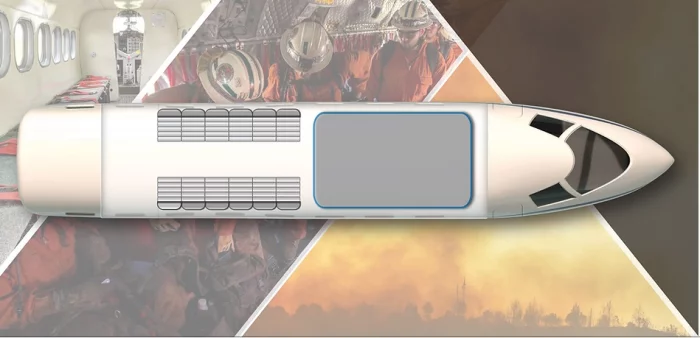 See us at Paris Air Show 2023 · Booth: 3-A116
Mallard Enterprises develops runway independent aviation solutions that increase access, save time, are cost effective and sustainable. We are developing the ME-1A, a composite hull amphibious aircraft for operators who are looking for the world's most versatile Runway Independence Aircraft.
Bridgton, Maine (ME), United States
Aerospace
,
Defense & Security
Products & Services
People
About
Connect with us at
About
We are introducing the runway independent ME-1A twin turboprop hull based all composite amphibious aircraft. Designed for best-in-class speed, range, and payload the ME-1A will be a 19 passenger 19,000 lb aircraft certified under existing FAA 14 CFR Part 23 and EASACS 23 regulations.
The ME-1A utilizes exceptionally efficient aerodynamic design principles and a lightweight composite structure to enhance a safe simple proven platform that enables runway independent transportation.
The new composite airframe will provide the maximum protection from corrosion in harsh
operating environments, minimize aircraft empty weight, reduce both hourly and life cycle maintenance costs and having fewer parts will be more affordable.
A hull designed seaplane, the ME-1A will have a Rear Cargo Ramp in addition to a large left side cabin door. The tail design will provide clearance to enable the direct transfer of cargo and passengers from the rear of the aircraft when the ME-1A is backed up to a shore, dock or on a ramp for fast, safe, direct transfers. The ME-1A can be configured for multiple missions to include regional passenger or cargo commuter, maritime patrol/reconnaissance, VIP, emergency medical services, as well as military applications.
Our manufacturing facility is an EPA Green Power Partner, powered by 100% renewable energy.
The aircraft engines that will power the ME-1A have been certified to use sustainable aviation fuel which can reduce greenhouse gas emissions by up to 80%. The planned composite five blade reversible propellers will be 10% quieter. The ME-1A is being designed to have long-term propulsion flexibility so that as renewable propulsion systems mature, the regulatory framework to certify them is adopted and the infrastructure to support them is in place, our platform will be capable of transitioning to the systems that best fit operators' individual mission needs and sustainability goals.

Add Attachment
Recent Chats
Share via email
Future: handle WhatsApp here
Future: handle LinkedIn here
Future: handle Twitter here
Share via Chat
Copy Link