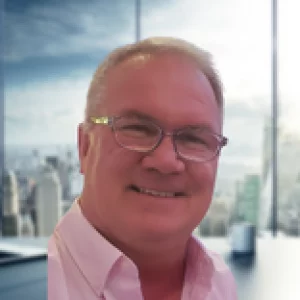 Kevin Tighe
Sales Account Executive
Hi, I am Kevin from Kallman Worldwide. Feel free to reach out to me any time, directly on Sourcehere.
Aerospace
,
Defense & Security
,
Food & Beverage
,
Healthcare
,
Mining
,
Oil · Gas · Energy
Established in 1963, Kallman Worldwide creates unique opportunities for U.S. companies to strengthen business relationships around the world by maximizing their impact at international trade shows and through online digital events. With its flagship USA Partnership Pavilion, end-to-end exhibitor services, custom stand-building, corporate hospitality programs and Kallman Connects forum events, Kallman has helped more than 15,000 companies, associations, and government agencies "export with purpose and exhibit with confidence" at over 2,000 industry and professional events in 46 countries. The company is a strategic partner of the U.S. Department of Commerce, and a proud recipient of the President's "E" Award for its role in helping to increase U.S. exports. Kallman Worldwide is headquartered in Waldwick, N.J., with satellite offices in Texas and South Carolina. It also staffs a Latin America office in Santiago, Chile and London, UK. For more information visit www.kallman.com.

The USA Partnership Pavilion is our flagship service at trade shows around the world, the business-to-business on-site hub of the U.S. export community.

Kallman Creative Services has built exhibits in over 40 countries and we are one of the most experienced custom builders in the trade. Corporate Chalets are a bespoke service we offer at the world's great air shows. KALLMAN CONNECTS DIGITAL PROGRAMS include the USA Aerospace and Defense Showcase, the USA Phygital Showcase©, Digital Trade Missions and the Digital FORUM.

Products and Services: Exhibitions and Trade Shows / Export Assistance / USA Pavilions / Corporate Chalets / Digital Forum / Custom Builds / Virtual and Phygital Showcase / Digital Trade Missions/ Paris Air Show / Aeroindia / AAD / Airshow China / Avalon Airshow / Bahrain International Airshow / Defense and Security / DIMDEX / DSA / Dubai Air Show / Expodefensa / F-AIR COLOMBIA / FAMEX / Farnborough Airshow / FEINDEF / FIDAE / INDO-PACIFIC 2022 Intl Maritime Exhibition / Japan Aerospace / Land Forces / Milipol Asia Pacific / Milipol Paris / Milipol Qatar / MSPO / Saudi International / Seoul ADEX / Singapore Airshow / SME Resources
Recent Conversations
or via
Future: handle WhatsApp here
Future: handle LinkedIn here
Future: handle Twitter here
Extra Add a person to this conversation
Search to find the people you want, then click to add.