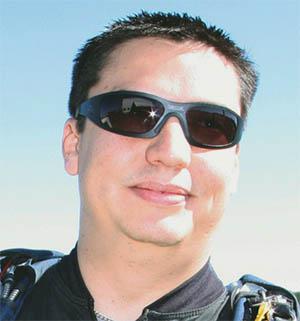 Roberto Montañez
President
Roanoke, VA, United States
Butler Parachute Systems, Inc. was started in Austin, Texas by Manley C. Butler, Jr. in 1979 with a vision to provide safe and comfortable emergency parachutes that push the limits of performance and comfort. That vision remains the driving force behind Butler Parachute Systems today and has helped us become one of the world's leading emergency parachute manufacturers. Our newly renovated, 21,000 sq. ft. manufacturing and testing facility is located just west of Roanoke, Virginia.

Butler Parachute Systems is the industry leader in high-speed parachute design and custom fit parachute containers. Our future is about creating the kind of excellence that results from hard work and never-ending inquiry.

Butler Parachute Systems has the experience, personnel, and facilities to design and manufacture a wide variety of parachutes including, but not limited to, personnel emergency equipment, cargo, military missions, and UAV recovery. Whether you are a weekend aerobatic pilot or a military command, you will receive the attention of a hardworking and committed team of people dedicated to delivering, to you the customer, the highest quality parachutes in the industry.
Recent Chats
Share via email
Future: handle WhatsApp here
Future: handle LinkedIn here
Future: handle Twitter here
Share via Chat
Copy Link