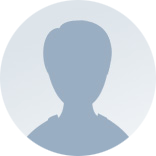 Brenna Levin
Strategic Exhibit & Event Manager
Longueuil, Quebec, Canada
At Pratt & Whitney, we believe that powered flight has transformed – and will continue to transform – the world.



That's why we work with an explorer's heart and a perfectionist's grit to design, build, and service the world's most advanced aircraft engines. We do this across a diverse portfolio – including Commercial Engines, Military Engines, Business Aviation, General Aviation, Regional Aviation, and Helicopter Aviation – and as a way of turning possibilities into realities for our customers.
This is how we at Pratt & Whitney approach our customers.



Products and Services: Design, manufacturing, and support.
Recent Chats
Share via email
Future: handle WhatsApp here
Future: handle LinkedIn here
Future: handle Twitter here
Share via Chat
Copy Link