Vard Marine Inc. is a consulting naval architecture and marine engineering company established in 1983 and is now a wholly owned subsidiary of VARD Group AS in Norway, a Fincantieri company. The company itself has undergone numerous ownership changes, the most recent being the evolution of Vard Marine Inc. from the purchase of STX Marine (STXM) from STX Offshore and Shipbuilding Group in July 2014. This new ownership gives us access to a design and construction database from both VARD Group and Fincantieri that we can bring to projects worldwide.

Since its inception, Vard Marine has established an impressive client base, including shipbuilders, ship owners, ship operators and government agencies. The company offers professional design engineering and shipbuilding technology services to clients throughout North America and internationally. The services provided cover a broad range, including all aspects of ship design and production technology; total equipment and service packages as required to support offshore and domestic shipbuilding activities; transportation, economic and technical feasibility studies; research and analytical investigations; supervision of model tests and full scale trials.

Vard Marine specializes in the development of advanced technologies and its application to vessel designs for both commercial and military vessels. The wide range of vessel designs offered include offshore supply, anchor handling, offshore construction, offshore and coastal patrol vessels, passenger vessels and ferries, icebreakers, double hull tankers, research vessels, tugs, and floating plant barges, to name a few.

To meet the high level of expertise required to provide innovative and effective solutions to clients' demands, Vard Marine employs more than 120 people between its five offices in Vancouver, BC; Ottawa, ON; Houston, TX; Vũng Tàu, Vietnam; and Gdańsk, Poland.

The combined educational background and diverse practical experience of the Vard Marine staff makes for a dynamic team ready to face any challenge.

Vard Marine is very familiar with regulatory requirements imposed on vessels constructed and registered worldwide, and has developed this knowledge through routine use on actual ship designs that have progressed into construction and certification.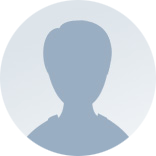 Lee Grace
Business Development Manager, Vard Marine Inc.
Defense & Security
,
Oil · Gas · Energy