REDCOM Laboratories, Inc. is a U.S. company that specializes in the development of advanced strategic, operational, and tactical communication solutions with a focus on interoperability, flexibility, and ease of use. REDCOM has a long history of successful deployments at the highest levels of government, in telephone networks around the globe, and in leading Department of Defense (DoD) communications programs for the Army, Air Force, Marines, and Navy.

We understand that organizations with mission-critical communications needs are not interested in the latest buzzwords, experimental technologies, or gilded promises. That's why we offer communications solutions and capabilities grounded in reality and built specifically to meet the requirements of our customers. REDCOM achieves mission success by focusing on these core tenets and core competencies: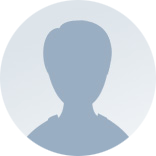 Jose Pardo
Director of Sales, Caribbean & Latin America, REDCOM Laboratories, Inc.