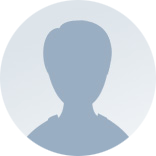 Kamran Soheili
Vice President
Kensington, Maryland, United States
Omm Collection's mission is to help people live happier, more fulfilling lives with greater awareness of themselves and the world around them. We do this by sourcing some of the finest raw ingredients from the four corners of the globe and making them key ingredients in all of our products. Omm Collection is a Minority Women-Owned luxury beauty brand.



Products and Services: OMM Thickening Shampoo / OMM Thickening Conditioner / OMM Thickening Hair Mask / Leave In Conditioner / OMM Hair Thickening Oil / OMM thickening Serum / Smoothing Elixir Oil – Styling / Shampoo Bar – Coconut Charcoal Ash / Essential natural oils / Hair loss treatment, volumizing.
Recent Conversations
or via
Future: handle WhatsApp here
Future: handle LinkedIn here
Future: handle Twitter here
Extra Add a person to this conversation
Search to find the people you want, then click to add.