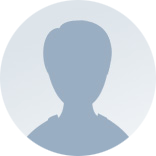 Aviatrix is a world-class aerospace parts supplier with a strong foundation in customer service and quality. We specialize in AOG and work stoppage situations, with specialty items available to you immediately. From commercial to private airlines, helicopter operators, maintenance facilities, and brokers, we have the outstanding capabilities that make Aviatrix your ideal supplier.
Aviatrix is also a Proud Stocking Distributor of MEGGITT.



Products and Services: Structural Components, panels, cowlings, fuel cells, oil coolers, exhaust ejectors, avionics, skid tubes, ground handling wheels, fire walls, windows, hoses, tooling, tubes.
Recent Chats
Share via email
Future: handle WhatsApp here
Future: handle LinkedIn here
Future: handle Twitter here
Share via Chat
Copy Link