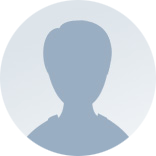 Benjamin Kalm
Sales Director LATAM & Caribbean
Exergen Corporation is the recognized world leader in industrial and medical non-invasive temperature technology. From providing temperature sensors for NASA and various industries to creating one of the world's most popular baby gifts, Exergen creates non-invasive temperature measurement devices providing lower cost, higher accuracy, less invasiveness, and greater reliability than ever previously possible.

The creator of the first temporal artery thermometer—the Temporal Scanner™, the most efficacious, non-invasive thermometer ever created. Exergen holds over 100 U.S. and foreign patents, and is the only manufacturer of retail medical thermometers in the U.S. Presently, 30% of hospitals and pediatricians currently use the Exergen TemporalScanner, and well over 1 million consumers use one at home.

Founded by Harvard-research scientist .Dr. Francesco Pompei over two decades ago, Exergen Corporation is based in Watertown, Massachusetts, USA.
Recent Chats
Share via email
Future: handle WhatsApp here
Future: handle LinkedIn here
Future: handle Twitter here
Share via Chat
Copy Link