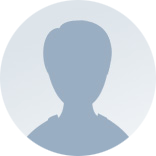 David Valovich
VP of Operations and Administration
Galley Support Innovation (GSI) is located in the heart of Sherwood, Arkansas. We are a family owned and operated business for over 60 years. We strive to provide a product that exceeds industry standards and we never settle for less. In fact, we hold ourselves to the highest quality standards in the industry- AS 9100D and ISO 9001:2015.

Our Promise to provide quality products
Our Promise to provide the best customer service
Our Promise to meet or beat lead times

From concept to completion, we make it happen!

Quality Policy
We at Galley Support Innovations, Inc. are committed to providing products that meet or exceed all of our customer and industry requirements in a timely and cost-effective manner. This commitment is rooted in the continual improvement of the effectiveness of the Quality Management System and the processes it supports.
Recent Chats
Share via email
Future: handle WhatsApp here
Future: handle LinkedIn here
Future: handle Twitter here
Share via Chat
Copy Link