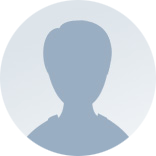 For over 25 years, Ho-Ho-Kus, Incorporated has been a leading designer and manufacturer of complex latching and clamping systems for use on commercial, business, and military programs worldwide.

Established in 1992 by OEM-experienced aerospace engineers in Ho-Ho-Kus, New Jersey, Ho-Ho-Kus, Incorporated began operations as a manufacturer of panel fastening hardware and specialty aircraft machined components.

In 2002, the company significantly expanded its manufacturing and engineering capabilities by relocating to Paterson, New Jersey, "the birthplace of the American industrial revolution".

Today, Ho-Ho-Kus, Incorporated operates state-of-the-art facilities in Paterson, New Jersey and Richmond, Virginia specializing in the design, development, qualification, and production of aircraft latching & clamping systems for use on complex aerospace programs worldwide.

Staffed by a dedicated & experienced team of design engineers, quality technicians, and manufacturing professionals, Ho-Ho-Kus, Incorporated is focused on designing and providing excellent products and services which continually meet or exceed customer requirements.
Recent Chats
Share via email
Future: handle WhatsApp here
Future: handle LinkedIn here
Future: handle Twitter here
Share via Chat
Copy Link