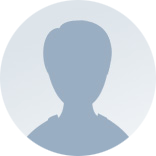 Tom Cheneski
Managing Partner
Fluid Forming Technologies LLC (FFT) is a reputable sales and consulting firm, representing machinery manufacturers for aerospace industry applications.

FFT provides new and used equipment utilized in sheet metal process and forming applications. It focuses on aerospace technology, and its mission is to support companies in process planning and equipment evaluation.

The company also assists in the search for used machinery, exploring economically feasible options and providing consulting on the various details of equipment utilization and installation.

FFT provides machinery required for the various processes associated with aircraft detail part manufacturing. As an aerospace industry specialist, it represents several prominent companies providing new fluid cell press systems, composite bonding autoclaves, hydraulic presses, brakes and shears, heat treatment equipment, and specialized, automated aluminum routing cells. The company has relationships with various other equipment manufacturers to provide special machinery used in cutting, trimming and forming of aircraft related and advanced materials.

"We have our fingers on the pulse of the industry and are aware of many other manufacturing processes and techniques. We can locate superior grade used equipment of any type to meet your budget and your immediate manufacturing requirements. Please contact us regarding your requirements and we'll do our best to find a viable, economical, realistic solution." - FFT Team.
Recent Chats
Share via email
Future: handle WhatsApp here
Future: handle LinkedIn here
Future: handle Twitter here
Share via Chat
Copy Link