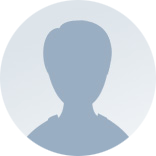 Luna Labs is a technology resource for aerospace, energy, automotive, health sciences, first responders, telecommunications, and defense. Our scientists and engineers generate solutions that save time, save money, and save lives.

We partner with universities, government labs, and the best companies in the world to explore the technical feasibility of new ideas, align technologies with customer needs, and generate solutions.

Working with a robust global network of manufacturers, suppliers, licensees, and distributors, Luna Labs develops everything from small-scale prototypes up to market-ready products.
Recent Chats
Share via email
Future: handle WhatsApp here
Future: handle LinkedIn here
Future: handle Twitter here
Share via Chat
Copy Link