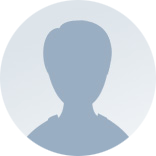 Dennis Ubillus
Vice President Sales
Aereos, a global aircraft solutions provider, consists of experts focused on core competencies within component repair and overhaul, unique FAA engineered repair solutions, precision manufacturing, and custom interior products. Aereos provides, airline, military, MRO and OEM customers with quality aircraft parts, MRO services, exceptional customer service and value from its group of award-winning divisions: Aereos Interior Solutions, EulessAero, Atlas Aerospace, Aereos Defense and AGH Industries. With more than 150 years of combined aviation experience, Aereos goes above and beyond to continually develop and master better methods, improve efficiencies and accelerate delivery time. We are passionate and driven to retain the reputation and trust built with our customers by delivering proven reliability.

Aereos Interior Solutions provides custom solutions for commercial airlines and OEMs by designing, engineering and manufacturing superior cabin, galley and interior products.

EulessAero employs state-of-the-art equipment, extensive parts machining experience and adaptable cost-effective processes to support precision aerospace manufacturing.

Atlas Aerospace specializes in the repair and overhaul of key pneumatic, hydraulic, electro-mechanical, fuel and electronic components in support of airlines, MROs and OEMs from around the world.

Aereos Defense provides worldwide support for military aircraft and engines including component repair overhaul, precision manufacturing and customized repair solutions.
Recent Chats
Share via email
Future: handle WhatsApp here
Future: handle LinkedIn here
Future: handle Twitter here
Share via Chat
Copy Link