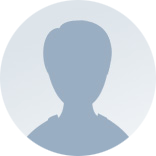 Malmrose Heli Services is a reputable and experienced helicopter maintenance and overhaul company. Our team of highly skilled technicians has extensive knowledge and expertise in overhauling most major components on the UH-60 helicopter. We are committed to providing our clients with the highest level of quality service and safety in all aspects of our operations.

At Malmrose Heli Services, we understand the importance of safety in helicopter maintenance and overhaul. That's why we hold US government SAR approval to work on critical safety items such as the Swashplate. Our certification and qualification process is rigorous, and we ensure that our team members undergo continuous training and education to stay up-to-date with the latest technologies and safety protocols. This allows us to provide our clients with the confidence that their helicopter is in the best hands possible.

Our company has a proven track record of success, and we take pride in our ability to deliver efficient and reliable helicopter maintenance and overhaul services. We strive to exceed our clients' expectations and ensure their complete satisfaction. With Malmrose Heli Services, you can trust that your helicopter is in expert hands and that we will provide you with the highest level of service possible.

Recent Chats
Share via email
Future: handle WhatsApp here
Future: handle LinkedIn here
Future: handle Twitter here
Share via Chat
Copy Link