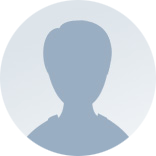 JoElla Simmers
Customer Relations Supervisor
Land Cruiser Heaven stands as a beacon for aficionados of the iconic Toyota Land Cruiser. Spanning over a decade in operation, our facility has cemented its reputation as the premier destination for everything related to these legendary vehicles. Our passion for Land Cruisers drives us to offer an array of services, each meticulously designed to meet the specific needs of our discerning clientele.

At the heart of our operation is the restoration service. We take great pride in breathing new life into classic Land Cruisers, ensuring that each vehicle is not only restored to its original beauty and performance but also retains its historical integrity. This painstaking process involves sourcing authentic parts from around the globe, ensuring that each restoration honors the vehicle's heritage. Our skilled technicians, with their deep understanding of Land Cruiser mechanics and aesthetics, work tirelessly to turn back the clock on these classic machines, delivering a product that is as much a piece of art as it is an automobile.

Understanding the evolving needs of modern drivers, Land Cruiser Heaven also offers bespoke customization services. Whether our clients seek enhanced off-road capabilities, a more luxurious interior, or a unique exterior that stands out, our team is adept at tailoring each vehicle to fit individual preferences and lifestyles. From engine swaps and suspension upgrades to custom upholstery and state-of-the-art infotainment systems, our customizations blend modern functionality with classic charm.

For those who require regular maintenance or repairs, Land Cruiser Heaven provides comprehensive services that ensure each vehicle runs smoothly and reliably, whether it's used for daily commutes or adventurous off-roading. Our technicians apply their detailed knowledge to diagnose and resolve any issues, ensuring that every Land Cruiser remains in peak condition.

Our reach extends beyond the local market. With a robust network for sourcing rare parts and vehicles, we cater to international clients, offering shipping solutions that bring the Land Cruiser experience to enthusiasts worldwide. This global footprint is a testament to the universal appeal of these vehicles and our commitment to preserving their legacy.

Recognizing the versatility of the Land Cruiser, we have also expanded our offerings to include specialized services for defense and governmental agencies. Our capability to outfit these vehicles for rugged, tactical environments speaks to our adaptability and technical prowess.

At Land Cruiser Heaven, we are more than just a service provider; we are a community hub for Land Cruiser enthusiasts. We host events, share knowledge, and foster connections among owners and admirers. Our mission is to keep the spirit of the Land Cruiser alive, ensuring that these vehicles continue to symbolize durability, reliability, and adventure for generations to come. Whether you are a collector, an off-road enthusiast, or someone who appreciates the finer aspects of automotive craftsmanship, Land Cruiser Heaven is your ultimate destination.
Recent Chats
Share via email
Future: handle WhatsApp here
Future: handle LinkedIn here
Future: handle Twitter here
Share via Chat
Copy Link