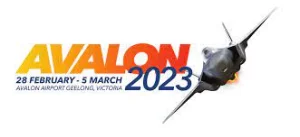 AVALON 2023
AMDA Foundation Ltd.
Geelong, Victoria, Australia
Aerospace
,
Defense & Security
AVALON 2023 | Feb 28 – Mar 5 | Geelong, Victoria, Australia | AVALON 2023 is strongly supported by the Royal Australian Air Force (RAAF), Airservices Australia, the Civil Aviation Safety Authority, Defence's Capability Acquisition and Sustainment Group, the Defence Science and Technology Group and the Departments of Industry, Innovation & Science and of Infrastructure & Regional Development.

With the support of other Australian Government agencies and a range of civil industry stakeholders, invitations are also being extended to international leaders in defence equipment acquisition, civil air transport, air traffic control, general aviation, commercial aviation and aerospace technology across the globe, with particular emphasis on the Asian and Indo- Pacific regions.


Total attendances over the four industry-only trade sessions of the 2019 event exceeded 39,000, and the buzz of business was everywhere.
Companies
About
Floorplan
Recent Chats
Share via email
Future: handle WhatsApp here
Future: handle LinkedIn here
Future: handle Twitter here
Share via Chat
Copy Link