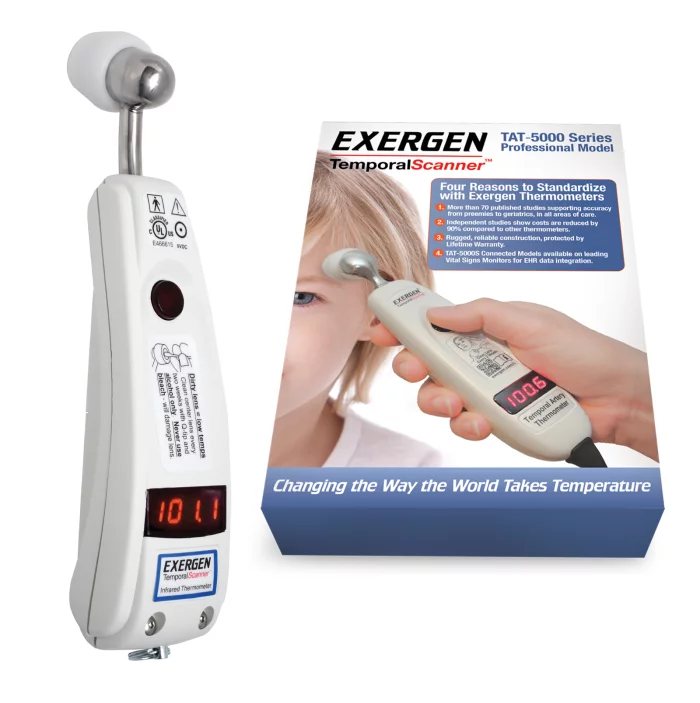 TAT-5000 & TAT-2000C Combo Kit')>
TAT-5000 & TAT-2000C Combo Kit
TAT-5000 & TAT-2000C Combo Kit
Protect your PATIENTS with the best fever detection FOR MEDICAL PROFESSIONALS.
Description
More Products & Services
Description
Temporal Artery Thermometry (TAT) is a unique method of temperature assessment. It uses infrared technology to detect the heat naturally emitting from the skin surface. The combo kit is an introduction to the Exergen family of TemporalScanner Thermometer Models for both hospitals and patients.
Recent Chats
Share via email
Future: handle WhatsApp here
Future: handle LinkedIn here
Future: handle Twitter here
Share via Chat
Copy Link