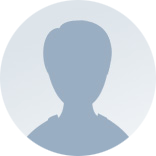 Aerospace
,
Defense & Security
MD Helicopters, LLC (MDH) manufactures high-performance rotorcraft solutions that support operators flying military, commercial, law enforcement, utility, and VIP mission profiles. With thousands of aircraft in service worldwide, MDH has been designing and building aircraft known for their safety, versatility, responsiveness, speed, and reliability since 1947. Our commitment to product sustainment and customer success allows MDH to deliver aircraft unmatched in their performance and reliability. MD Helicopters, LLC is owned by an investment consortium comprised of MBIA Insurance, Bardin Hill Investment Partners LP, and MB Global Partners. To learn more about MD Helicopters, visit us at mdhelicopters.com, or follow us on Facebook, Instagram, and LinkedIn.
MD Helicopters offers the best-quality, best-value helicopters in the world; provides state-of-the-art technology to enhance operator value; offers total support of our products wherever and whenever it's needed; and keeps adapting our organization and the way we do business to make sure we continue to build upon a tradition of excellence and meeting our customer's high expectations for quality, service and support.

MD Helicopters is synonymous with the world's best rotorcraft.
Recent Chats
Share via email
Future: handle WhatsApp here
Future: handle LinkedIn here
Future: handle Twitter here
Share via Chat
Copy Link