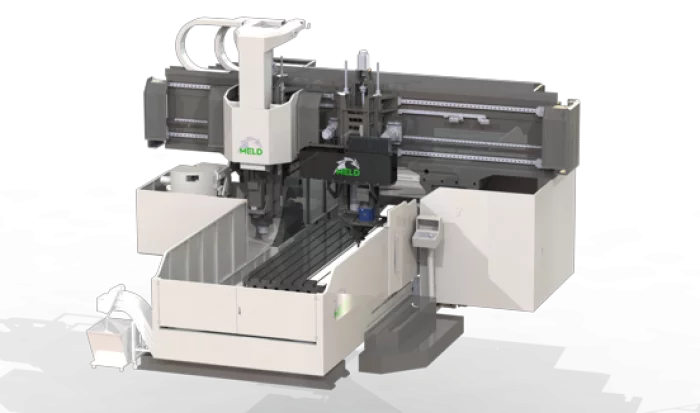 Hybrid
Additive and subtractive capabilities
MELD's first hybrid machine offering additive and subtractive capabilities.
Table size :
165in x 89in (420cm x 225cm)
Build volume :
157.5in x 106in x 39.4in (400cm x 270cm x 100cm)
Cubic build space :
380 cubic feet (10.8 cubic meters)
Additive axis capability :
3-axis
Additive deposition rate :
20in/minute (50.8cm/minute)
Subractive axis capability :
3-axis standard, 5-axis optional
Subtractive maximum travel speed :
475in/minute (12m/minute)
Description
More Products & Services
Description
3PO features MELD's additive capability with an integrated subtractive machine. It offers an immense cubic build space along with freedom in material choice. 3PO is capable of both 3D printing and milling metal. This not only saves time and money, but also eliminates the need for a second machine for the subtractive processing step.
Recent Conversations
or via
Future: handle WhatsApp here
Future: handle LinkedIn here
Future: handle Twitter here
Extra Add a person to this conversation
Search to find the people you want, then click to add.