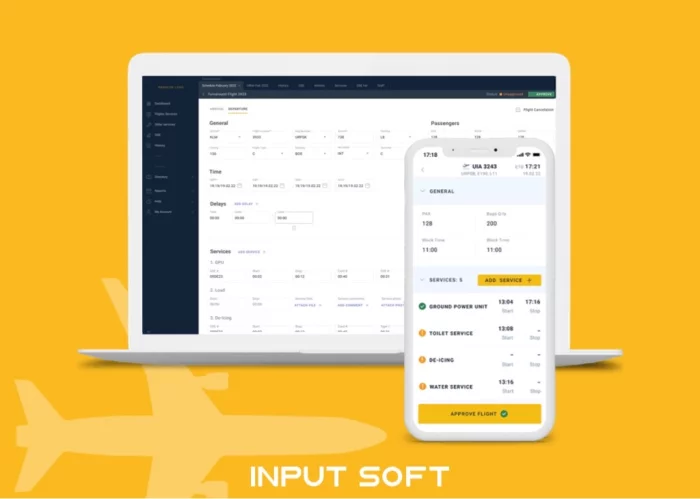 ​Robust resource and data management strategies becoming more important than ever in the aviation industry as airports and ground handlers increasingly rely on intangible assets to create value and stay competitive.
Description
More Products & Services
Description
Data Management Software Suite consists of four different modules, each of which can exist as a separate data source and be integrated into the operation control center to empower data-driven decision-making. "Flight Services" module is tailored for real-time data collection of all services provided at the ramp and in the terminal. We are collecting data about those services that are linked to the flights, and any other non-scheduled tasks. "Invoice" module provides an automatic invoicing and billing system for all services during ground handling. "GSE" module designed for accounting and launching of ground service equipment on the line, to track the availability of GSE and predict maintenance. "SMS" module help to automatize the safety management system for your company. Our customers will be able to receive data about all procedures on the ramp and in the terminal in real-time, automatically form invoices and bill airlines for provided services, and control the utilization of ground support equipment. All collected data is visualized in customizable and easy-to-interpret dashboards.
Recent Chats
Share via email
Future: handle WhatsApp here
Future: handle LinkedIn here
Future: handle Twitter here
Share via Chat
Copy Link