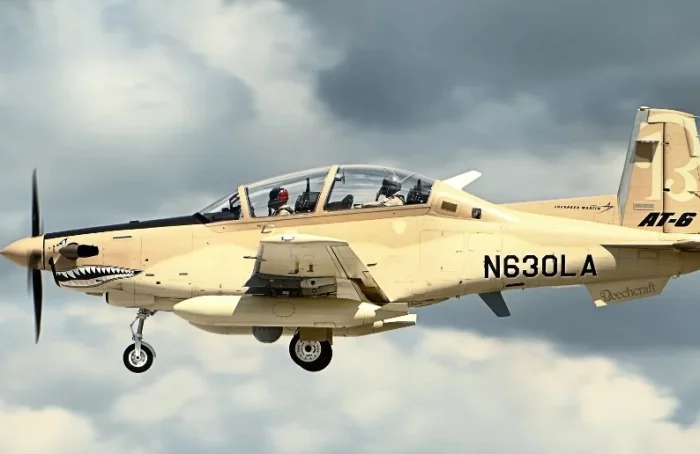 World Class Light Attack and Armed Reconnaissance with a Proven Heritage.
Description
More Products & Services
Description
Brought to you by the same company that delivered the U.S. Air Force T-6A and U.S. Navy T-6B, the Beechcraft® AT-6 Wolverine is a multi-mission aircraft system designed to meet a wide variety of warfighter needs and accommodating 95 percent of the aircrew population.

World-class Lockheed Martin A-10C mission computer with CMC Esterline glass cockpit and flight management systems command the AT-6 Wolverine.

The AT-6 provides the most powerful allied-compatible ISR and targeting suite available with an L3 Wescam MX-15D multi-sensor suite, which provides color and IR cameras, laser designator, laser illuminator and laser rangefinder.
Recent Chats
Share via email
Future: handle WhatsApp here
Future: handle LinkedIn here
Future: handle Twitter here
Share via Chat
Copy Link